Updating Results
You can compare up to 5 vehicle trims at a time. To add this trim to compare please uncheck one or more of the trims below, then click OK.
You are here:
Cars
>
AOL Autos Car Finder
Compare New AWD Convertible
For a more manageable shopping list,

continue selecting criteria that are important to you.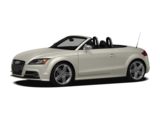 Which AWD Convertible have the best MPG, reviews, and deals? Research AWD Convertible like the 2015 Audi A3 and find out
© 2014 AOL Inc. All Rights Reserved.
x