Updating Results
You can compare up to 5 vehicle trims at a time. To add this trim to compare please uncheck one or more of the trims below, then click OK.
You are here:
Cars
>
AOL Autos Car Finder
34+ MPG Cars under $20,000
For a more manageable shopping list,

continue selecting criteria that are important to you.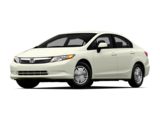 Page 3 These 34+ MPG cars under $20,000 are real gas sippers. Check out the specs and options on these fuel efficient vehicles under $20,000 and find yourself a great deal!
© 2013 AOL Inc. All Rights Reserved.
x